CoolShirt CoolVest Surgeon Cooling Systems
TAKE THE HEAT OFF SURGEONS IN THE OR. Surgeons can stay cool and focused , even when the OR is warmed to the AORN and Joint Commission recommended temperature. Systems below are recommended for Surgeons in the OR for cases lasting 4 hours or longer. UL Listed. Made in the USA
COOLSHIRT SINGLE SURGEON SYSTEM
Item #3003-001includes
18 Litre UL Listed Cooling Unit, 110V Pump
8 ft Non-Drip Hose
Premium CoolVest
Cart
Handle
Storage Basket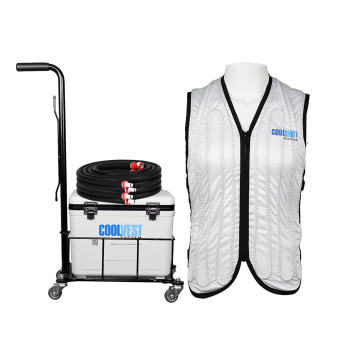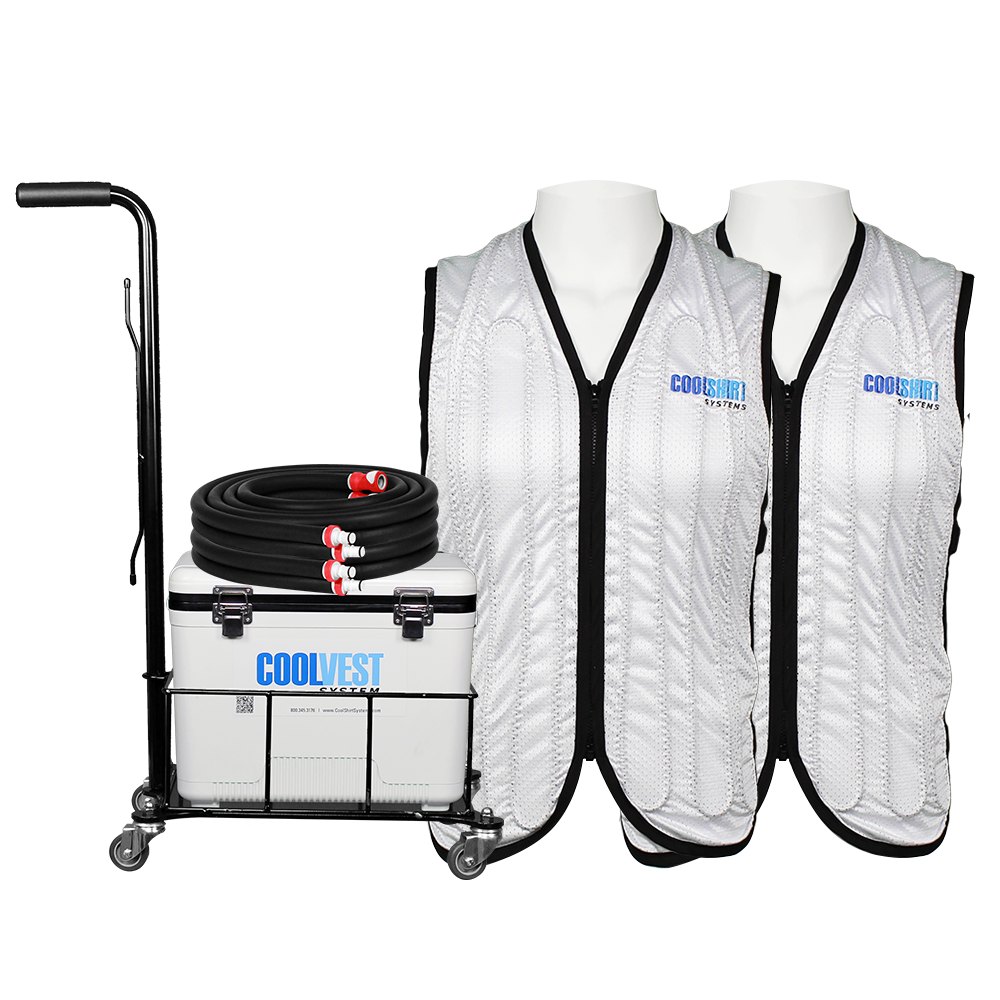 COOLSHIRT DUAL SURGEON SYSTEM
Item #3003-0002 includes:
18 Litre UL Listed Cooling Unit, 110 V Pump
8 ft Non-Drip Hose
8 ft Non-Drip Y Hose
2 Premium CoolVests
Cart
Handle
Storage Basket
Allows you to regulate your personal comfort so that you won't perspire, suffer fatigue, or lose concentration. You'll remain alert and focused, no matter how long or complex the surgery.
Once you perform surgery wearing the lightweight CoolVest, you'll never again enter the OR without it.
CoolVest System Features
Lightweight vest made with hospital grade ventilated nylon for maximum comfort

Quick-dry disconnects for ease of use
Choice of styles & sizes from small - XXX Large
Variable hose lengths for freedom of motion
Up to 70 feet of patented, thin wall, no kink tubing for use under lead aprons.
Low profile cooling unit for easy storage
Wheeled cart with handle for convenient portability
Single and dual vest capability
Heavy duty hospital pump system
Limited lifetime warranty
UL Listing guarantees the highest qauality standards for use in the OR
O siof 18 Litre UL Cooling Unit, 110V Pump
8 ft Non-Drip Hose
Premium Vest
Cart
Handle
Storage Basket
System start-up & maintenance video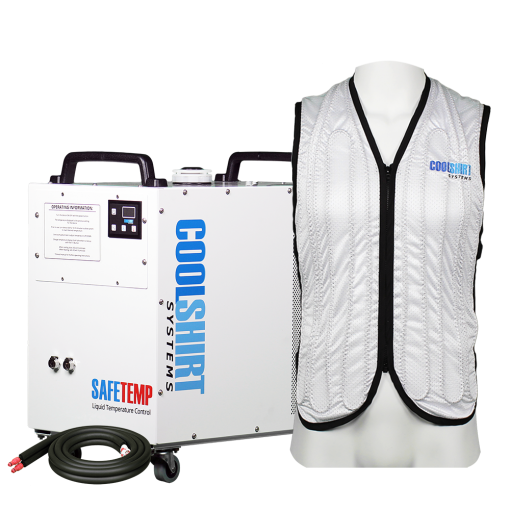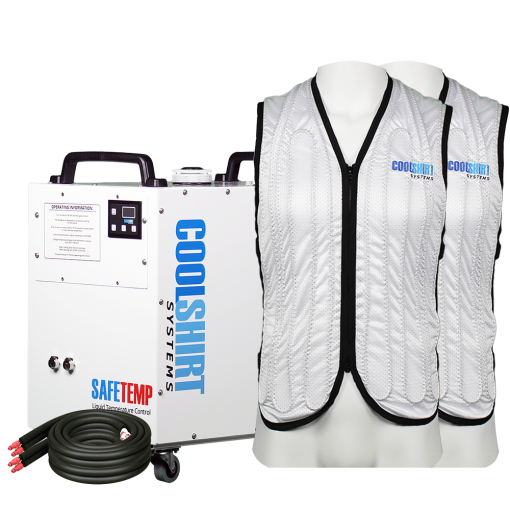 SAFETEMP LIQUID TEMPERATURE CONTROL COMPLETE SINGLE USER SYSTEM
SAFETEMP LIQUID TEMPERATURE CONTROL COMPLETE DUAL SYSTEM